Tier 2: Uncompromised Plus Checks
Catalog PDFs & PDF Pricing Sheets
Available on pads and desktops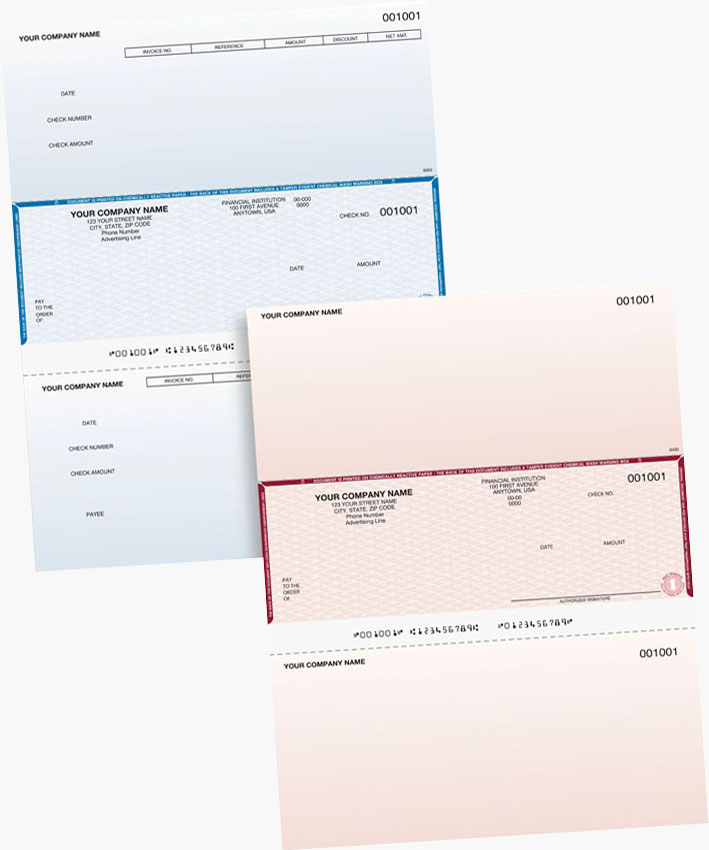 Uncompromised Plus checks take check security to the next level! In addition to the security features available in the Uncompromised tier, Uncompromised Plus checks include an invisible fluorescent logo printed in the signature area of the check. The Uncompromised Plus check background is unique in design, difficult to copy and available in four colors.


Add a logo to this produce
Choose a typestyle for your company name
Paper sequence: white, canary, pink
Imprint area: Up to 5 lines
Free Ground Shipping
To Order or request more info:

Click + on left edge of window to complete and submit Order / Request form.
Choose the quantity you want from the appropriate drop-down and click Add to Cart.
If you've chosen colored ink, add the appropriate charge from the drop-down and click Add to Cart.
When you've added all the forms you want to the cart then click Checkout Now in the cart overlay to complete purchase.
You will receive order confirmation and proofs via email.
Payments: We are using Paypal to process our payments. You do not need a Paypal account to purchase from us. Choose "Don't have a Paypal account" when you get to the payment page.
Tier 2: Uncompromised Plus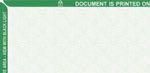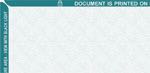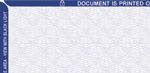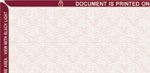 Colored Ink Imprint Add-on Pricing for Checks
Black is standard; colors are available at additional charge; 30.00 minimum