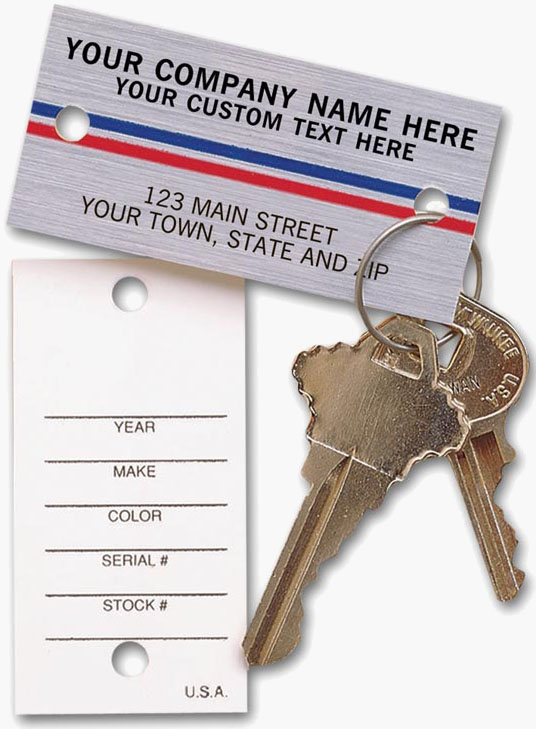 Handsome chrome-look key tag & metal ring keep the right keys with the right car, while giving customers a lasting reminder of your shop or dealership.


Add a logo to this produce
Choose a typestyle for your company name
Product construction: Tag with ring
1.25 x 2.5 finished size
Tear-resistant chrome poly film on sturdy tag stock
Prepunched at both ends for easy hanging
Imprint area: Up to 5 lines
Free Ground Shipping
To Order:

Click + on left edge of window to complete and submit Imprint Submission form.
Choose the quantity you want and click Add To Cart.
When you've added all the forms you want to the cart then click Checkout Now in the cart overlay to complete purchase.
You will receive order confirmation and proofs via email.
Payments: We are using Paypal to process our payments. You do not need a Paypal account to purchase from us. Choose "Don't have a Paypal account" when you get to the payment page.