Road Service Dispatch Book 8851-2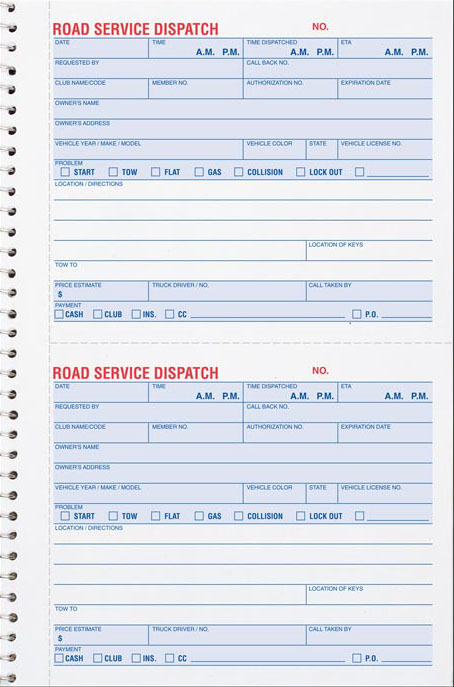 Keep job details in one compact, portable book! Road Service/Dispatch Book lets you provide fast, dependable service when your customers need it the most.


100 slips per book
Part 2 stays bound in book
Product construction: Booked Forms
4.25 x 5 detached, carbonless
2 part sequence: white, canary
No imprint available
Free Ground Shipping
To Order:

Choose the quantity you want and click Add To Cart.
When you've added all the forms you want to the cart then click Checkout Now in the cart overlay to complete purchase.
You will receive order confirmation and proofs via email.
Payments: We are using Paypal to process our payments. You do not need a Paypal account to purchase from us. Choose "Don't have a Paypal account" when you get to the payment page.