Overnight Auto Repair Envelope OARE-9920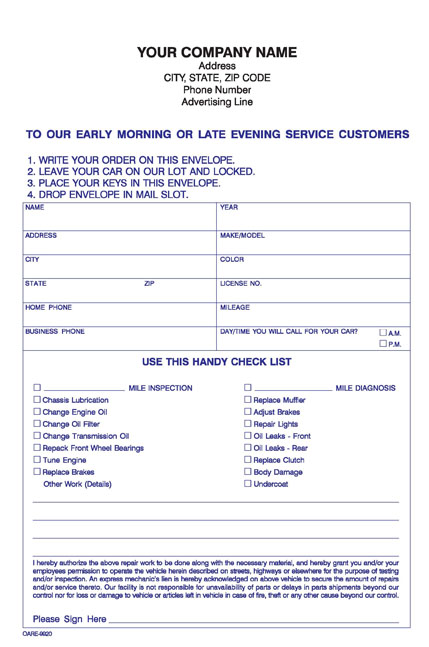 Many customers can't make it in during normal business hours - give them a way of leaving their keys and information when it's convenient for them.


Add a logo to this produce
Choose a typestyle for your company name
Product construction: Envelope
6 x 9
Paper sequence: white envelope
Imprint area: 1.25 x 5.25
Free Ground Shipping
To Order:

Click + on left edge of window to complete and submit Imprint Submission form.
Choose the quantity you want and click Add To Cart.
When you've added all the forms you want to the cart then click Checkout Now in the cart overlay to complete purchase.
You will receive order confirmation and proofs via email.
Payments: We are using Paypal to process our payments. You do not need a Paypal account to purchase from us. Choose "Don't have a Paypal account" when you get to the payment page.