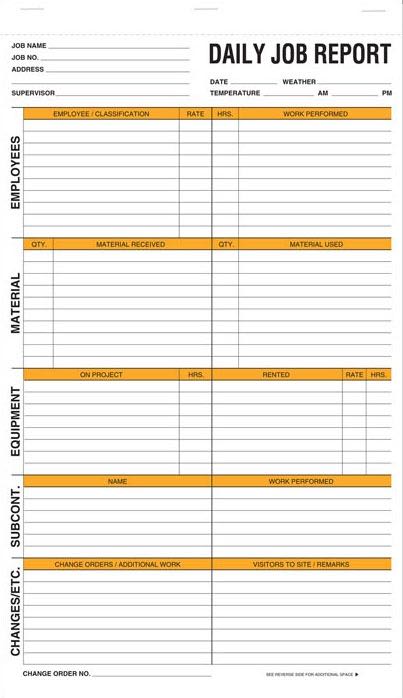 Bill accurately every time! Record materials used, hours worked, and more for each job.


Product construction: Single sheets in pads
8.5 x 14 detached
Imprint not available
Free Ground Shipping
To Order:

Choose the quantity you want and click Add To Cart.
When you've added all the forms you want to the cart then click Checkout Now in the cart overlay to complete purchase.
You will receive order confirmation and proofs via email.
Payments: We are using Paypal to process our payments. You do not need a Paypal account to purchase from us. Choose "Don't have a Paypal account" when you get to the payment page.