Landscaping Estimate LE-791-1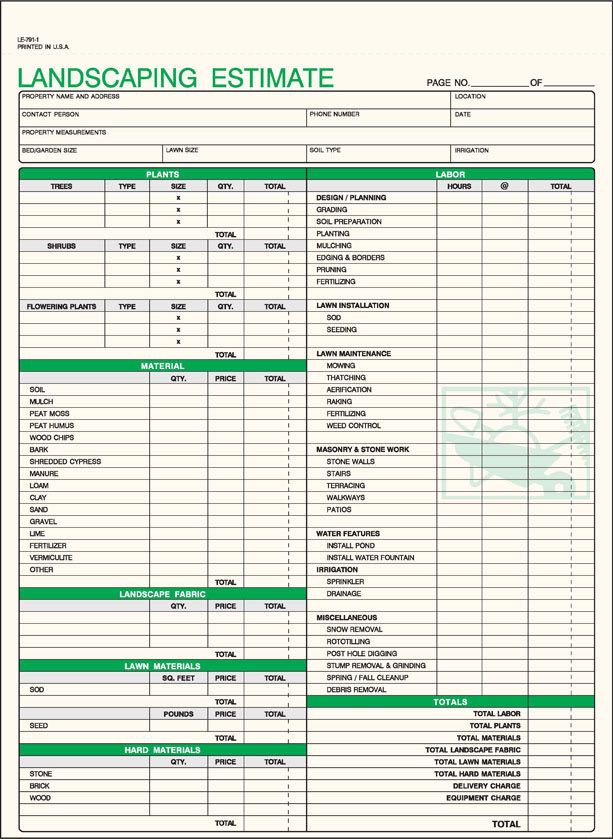 Give your customers professional estimates, save time, and improve accuracy. Estimate forms have large description area and preprinted sections that show clearly what you'll do and what it will cost.


Product construction: Pads
8.5 x 11 detached
Heavy manila stock
Imprint not available
Free Ground Shipping
To Order:

Choose the quantity you want and click Add To Cart.
When you've added all the forms you want to the cart then click Checkout Now in the cart overlay to complete purchase.
You will receive order confirmation and proofs via email.
Payments: We are using Paypal to process our payments. You do not need a Paypal account to purchase from us. Choose "Don't have a Paypal account" when you get to the payment page.