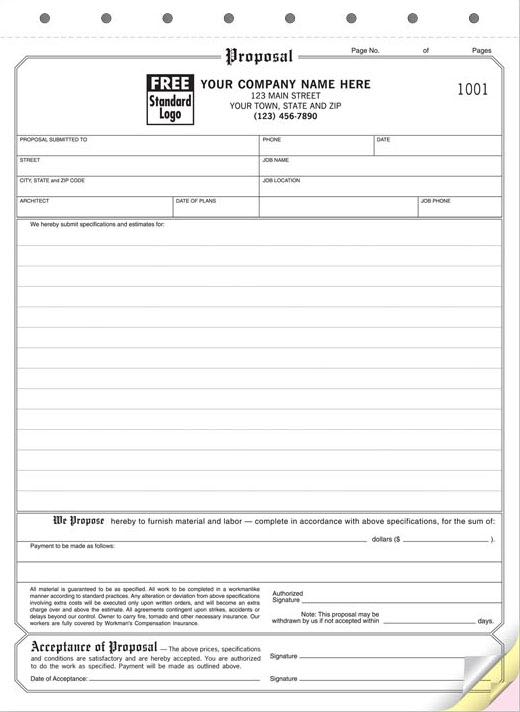 Land more jobs with this best-selling proposal form, used by thousands of businesses to convey the professional image that customers trust!

Classic-format proposal provides ample space for all aspects of your project, including itemized costs, job specs & payment schedule.


Customer sign-off line & professionally worded disclaimer prevent misunderstandings about acceptance & terms of proposal.
Add a logo to this produce
Choose a typestyle for your company name
Product construction: Snap Sets
8.5 x 11 detached, carbonless
Paper sequence: white, canary, pink
Imprint area: up to 5 lines
Free Ground Shipping
To Order:

Click + on left edge of window to complete and submit Imprint Submission form.
Choose the quantity you want and click Add To Cart.
When you've added all the forms you want to the cart then click Checkout Now in the cart overlay to complete purchase.
You will receive order confirmation and proofs via email.
Payments: We are using Paypal to process our payments. You do not need a Paypal account to purchase from us. Choose "Don't have a Paypal account" when you get to the payment page.