Job Invoice Register Form JI-216-3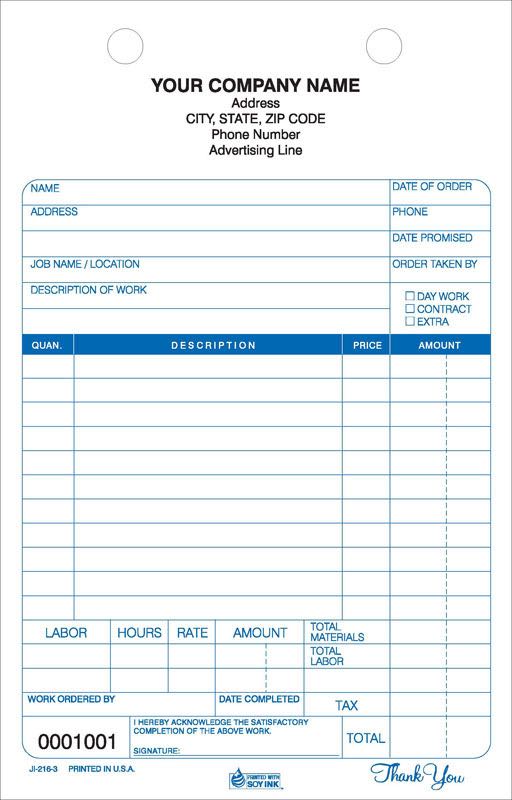 Plenty of room for job, location and description of work. Lines to itemize materials and separate labor charges. Convenient format fits in available register machines; great for small jobs and traveling in your truck.


Add a logo to this produce
Choose a typestyle for your company name
Product construction: Snap Sets
5.5 x 8.5 detached, carbonless
Paper sequence: white, canary, pink
Imprint area: 1 x 5
Requires register machine; click here to review them.
Free MAC-9969 Plastic Register Machine with orders for 1000 or more register forms.
Free Ground Shipping
To Order:

Click + on left edge of window to complete and submit Imprint Submission form.
Choose the quantity you want and click Add To Cart.
When you've added all the forms you want to the cart then click Checkout Now in the cart overlay to complete purchase.
You will receive order confirmation and proofs via email.
Payments: We are using Paypal to process our payments. You do not need a Paypal account to purchase from us. Choose "Don't have a Paypal account" when you get to the payment page.