Proposal & Acceptance Form PACC-693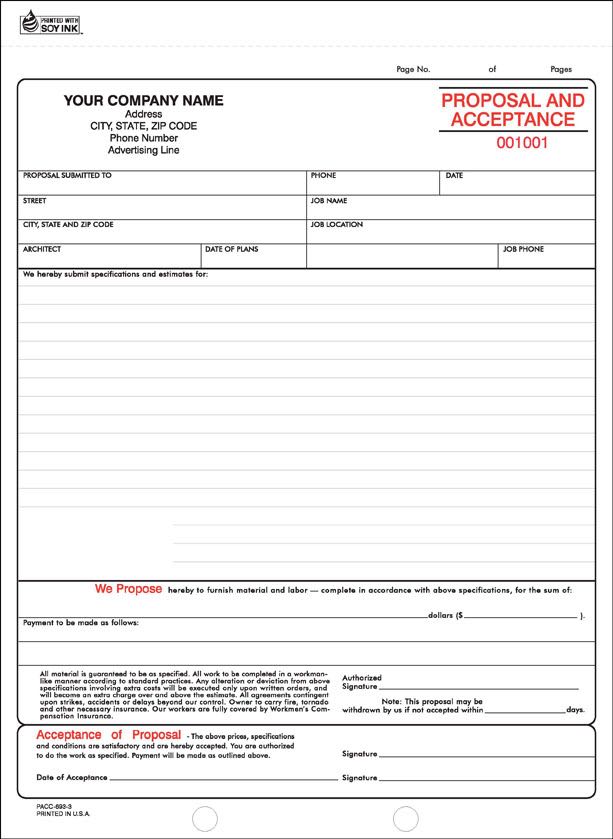 With the Proposal and Acceptance form, you'll have written record of the work or service you're performing — specifications, material, prices, terms and conditions.


Add a logo to this produce
Choose a typestyle for your company name
Available in 2 or 3 parts
Product construction: Snap Sets
8.5 x 11 detached, carbonless
Paper sequence: white, canary, pink
Imprint area: 1 x 5
Free Ground Shipping
To Order:

Click + on left edge of window to complete and submit Imprint Submission form.
Choose the quantity you want and click Add To Cart.
When you've added all the forms you want to the cart then click Checkout Now in the cart overlay to complete purchase.
You will receive order confirmation and proofs via email.
Payments: We are using Paypal to process our payments. You do not need a Paypal account to purchase from us. Choose "Don't have a Paypal account" when you get to the payment page.